Today's review is for the gorgeous Oh my kawaii from Storenvy! I also follow them on Instagram, and I advise you to do so too, because they will fill your feed with kawaii-ness and awesome hand-made cases that are just amazing!
From their own description on Storenvy:
"
I put all my love and care in to making these products." and II think that is really true, you can see the care and passion they put in all their works!
The customer service was awesome, Tina was always gentle and kind, and we shared a beautiful conversation during August. She asked me multiple times which model of phone I have, so she wouldn't get it wrong, and even asked my what were my favourite animes so she could've made a decoden case to suit my tastes! Such an awesome person ! 
💗
But she do not only made the best cases I've ever seen, she also sells jewelry, mirrors, accessories and this kind of things and every piece is so unique and cute you'll be envied by all your friends!
I chose a decoden case because I've dreamed for one for ages, and finally I could have get mine! These are some examples from Oh my Kawaii, but if you contact them directly, they can make you the coolest case personally and make it unique just for you! Just remember to be kind and they will answer you happily :')
I wanted to make sure that you know they can make you a case for almost every smartphone out there. I've lost count of how many new telephones there are, but they will surely find the one you're looking for!
As they write: "
I can do almost every phone case there is, but if you have a rare phone ask me in advance. If you have any questions just send me a message, otherwise tell me your phone model when you order."
So let's begin with my case!
We've talked about Puella Magi Madoka Magica, and I've asked Tina for a case with my darling Mami Tomoe on it! She immediately said yes, offering me this product!
I fell in love with the figures! She took about 10-14 days to make the case, and then shipped it to me. She gave me not only the tracking code, but also the link from where i could've tracked the package! Heaven knows how I always mess up with all the different codes and shippings I'm into, so she saved my life (for real, haha)
This is the kind of case she was going to make for me! So cute!
The package took almost two weeks to arrive! If you're planning on buying these cases for a present, remind it! The complete process is nearly a month, half making it and half waiting for it! But the wait was worth it 
💗
The package was a surprise to me, I thought it would be smaller >v<
The stamps are so beautiful I've taken a bits to stick on my wall of memories, I love them! 
All the content was safely wrapped in my beloved bubble paper-thing omg pop pop 
Once open, it looked like this. On a paper, it was printed this lovely message by Tina, with the instructions on how to protect and clean the case. Words of wisdom!
The case was in a red envelope, closed by a sticker with "hand-made" written on it! Such a special detail, I've loved it!
The written says "Special Gift For you! Winter brings many special gifts. Some are big. Some are small. Some are things you've dreamed of all year long. But the very best, most special gift is the gift of your friendship!" such adorable words ;___;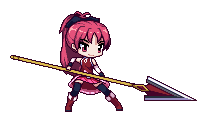 Here it is my beloved case! Yep, It doesn't have Mami on it and it has Kyoko instead but it's not a problem to me since Sakura is my second favourite Puella Magi! Litterally the cutest apple-eater! (After Ryuk of Death Note, lol)
I've made this special collage to show you all the details. The passion comes from this case in a great wave, I love it! I've always thought of this kind of case as "hard" but in fact the feeling is soft and gummy when you touch it. My new hobby is to keep staring at it for hours and enjoy all the smallest details made with such love!
Here's the case with my phone in it! It fits perfectly! Yeah, I know, my telephone is really ruined and old, but while it works I'm not planning on changing it lolz
And the last picture is one with the flash! 
Remember to follow Tina's amazing works also on Instagram: oh_mykawaii
Hope you enjoyed this review, I'm in love with my new case!
Now I'm out to business, there's been a fly in my room for the entire time and is seriously buzzing me off (lol), gonna go fly-hunting!